What to Expect While Dating in Your 40s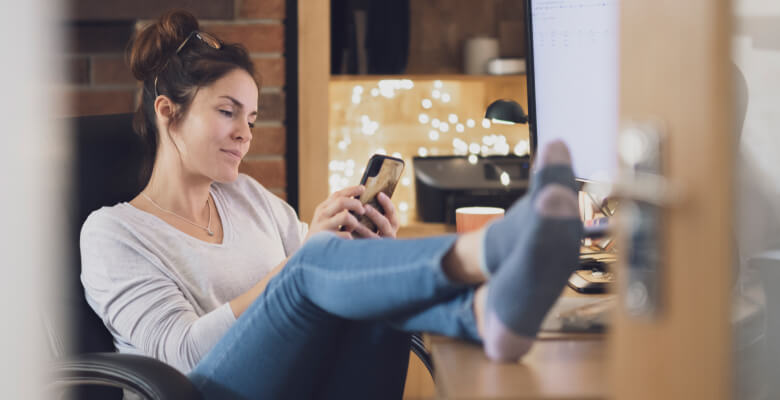 The so-called biological clock makes most women feel pressured into settling once they hit their 30s. When a woman hits 40 years with no man in sight, it becomes a desperate situation for some, especially if they don't have children yet. With the average age of menopause being 51 in the United States, you still have a chance in your 40s to date, marry, and have children if you wish to have them.
Dating in Your 40s: It's Different from Your Younger Years
There is no specific formula for dating at any age. However, it's obvious that your priorities in the 40s are different from your sophomore 20s on campus. Finding the right man might need some patience and accessing the right online platforms. For example, if you strictly want to marry a man who is into the Christian or religious lifestyle, you should search for him through Christian dating sites.
But how exactly do you start dating in your 40s after a long hiatus from the dating scene? Read these guidelines on how you can rekindle your own fire, maintain your good looks, and stay open for single men to find and date you.
Top Qualities in Women that Attract Men in Their 40s
The first step in getting the right man is to know what he is looking for. You should ask yourself what men in their 40s want in a woman. At 40, you already have an idea of what men of your age want in a lady. But sometimes, you may not be sure. Here are some of the key areas men look at when hunting women for serious long-term relationships or marriage:
Honest Women
There is no time to waste once you get into your 40s, and the same applies to men in their 40s. That's why these men seek honest women. A woman with the potential to be loyal is expected to make a good wife. Therefore, honesty is an important attribute for single men in their 40s looking for single women, especially those who want to get married.
Fun
Life begins at 40, goes a popular saying. Men in their 40s, therefore, want a partner they can share the fun with. Like-minded couples have the best fun. Get into online dating, search for people with similar interests, and you are likely to get a compatible match. Avoid a boring relationship or marriage by having someone you can easily have fun with.
Kind, Loving, and Caring
Not that they like to be pampered like babies, but men in their 40s are humans like any other people. That's why being loving, kind, and caring will make you an attractive catch to a 40-year-old man.
Intelligence
Compared to younger men, men in their 40s value intelligence in a woman. It means that men at this age enjoy having intelligent conversations. It might also be due to genetic factors for men seeking marriage partners, wishing to pass good genes to their children.
Happy and Positive
Being a happy person puts you up there among ladies sought after by men in their 40s. A happy wife makes a happy husband, and ultimately a happy family. Being positive as well as attractive is a quality to this group of men.
Want to Start Dating Again at 40? Here Is How
At 40, you are a different person from who you were in your 30s, 20s, not to mention your teens. You are now smarter, sexier, and bolder. Dating in the 40s can, therefore, be more fun than ever before. In addition, you know what you want and what you don't, and are likely to have long and successful relationships. These tips will help you jumpstart your dating game after 40:
Stay Attractive
Men are visual. The more attractive you are, the higher your chances of getting the man of your dreams. Prepare your body and mind for the new dating adventure and get into the right shape. Choose physical activities that will help you achieve desirable weight. Whether it's going to the gym, playing sports, or jogging, do whatever it takes to keep fit. The right body and mind will also boost your confidence. Your slogan should be, "Be the single you want to meet."
Choose Wisely
Make your best choices because, at this age, you know better. You've gone through heartbreaks. Maybe you married before and divorced. You don't want to repeat past mistakes - no more rehearsals. Choose your partner wisely.
Embrace Technology
It is now easier to find a partner through online dating sites than through traditional methods. You'll be surprised at the number of successful couples who met online. You can be one of them. There are many singles on these dating sites, apps, and social media websites seeking long-term partners. However, choose the right dating sites or apps for you.
Write a good online dating profile to attract like-minded singles. Put your best and latest photos, be specific and honest and leave out the negative. Check the grammar on your profile too.
Clear Goals
Have your dating goals clear from the start. Do you want children? Are you willing to have a long-distance relationship? What kind of a person are you looking for? These are some of the important questions to ask yourself when trying to date again in your 40s.
Dating Rules You Should Not Ignore after 40
Being 40 is not being old. Neither are you too young. As you try to date again, be open to new adventures. Be open to meeting new people too. Say hi to random people. Get into clubs, groups, meetups, or any other social circle with opportunities to meet new people. It is important to join groups with common interests. For example, if you love cycling, you should join a cycling group or club.
Although some might not adopt this advice, it is recommended that you examine past relationships. It's good to let the past and focus on the future, but we also don't want to repeat past mistakes. For example, find out why you were divorced. Was it because of an over-jealous partner? Then you should try to find a less jealous partner.
Women seeking men for long-term relationships or marriage should avoid anything that will drive them into casual flings. It includes avoiding casual dating sites, going to singles clubs, or over-indulging alcohol, leading to poor decisions.