Discover How to Find Local Singles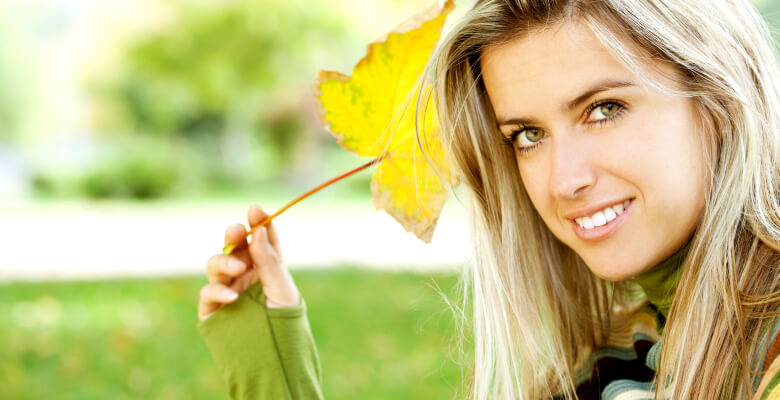 It can get tricky to meet local singles for dating, especially when you don't possess the best time management skills. You may be tired after a long day at work. And you may be in no mood to hit a crowded bar to flirt with local singles. Staying home would seem to be a much better choice, but then again, it's certainly not the right way to meet new people. Don't expect your next date to come knocking on your door. So, it's natural to wonder how to find local singles for dating when you're new to the pickup world and still lonely after a long time.
Interesting Ways to Find and Meet Local Singles
The best way to meet local singles is the one that makes you feel comfortable and puts you in your element. In a setting where you feel confident, you can turn a few heads with your humor and get noticed by the hottest girls in the room. But, don't worry if you're the type that likes to stay at home after a busy day and has only weekends left for some fun. You can still hope to find local singles using online dating sites and apps.
Hands down, online dating is the finest way to meet hot singles seeking partners for dating in your local area. Millions of people are already on dating sites, and you can join the bandwagon to change your relationship status as well. A good dating platform can help you shortlist profiles as per your selected zip code. You can even search for the perfect match within a 100-mile radius. Just remember that though you can start with free trials, you'll eventually have to go premium to unlock these sites' full potential.
However, if you're willing to go out and find local singles on your own, the following options will help:
Talk to Friends and Family
Asking your friends, family members, and co-workers to find you a dating partner is more effective than you might think. Try it, and you'll be amazed to see that everyone in your life is acquainted with at least one single person. Connecting with them would be even easier. Don't shy away from using their help. There's nothing wrong with asking for their help, especially if you're serious about dating.
A great way to meet a nice girl is through your best female friend. She could be your co-worker or someone from your family. She can always vouch for you and make the other girl feel comfortable picking you as a dating partner. Just make sure that even when you rope in a friend to introduce you to a girl, do it in a naturally social environment. A dinner party or even a barbecue night will give you enough time to get to know the other person.
If you don't already have a hobby, it's the best time to pick up one, and the options are quite diverse too. From sports to painting to writing to cooking, you can find hundreds of groups with unlimited activities. You can go online to find such local groups. A number of these groups work towards bringing neighbors together. By joining these networks, you can also pick some "singles-only" events to find your next dating partner.
Don't Ignore the Dog Park
There's no place better for dog lovers than a dog park to socialize with other dog owners – some pretty ones too. As both of you love dogs, you won't have to work hard to break the ice. Talking about your pup will always help get the conversation going, and then you can turn it towards the owner in the most natural way.
Try the Nearest Coffee Shop
A great way to get close to local singles is to spend more time at your local coffee shop. While you need to be careful as approaching someone in a public space could backfire, look for the subtle signs suggesting a girl is also interested in you. Be sensible when approaching a woman at the coffee shop, as it's better to leave her alone if she's feverishly typing away on her mini laptop. But, if you're also the bookish type and like intelligent girls, coffee shops will surely help you meet like-minded individuals from your local area.
Learn the Best Way to Meet Local Singles
Finding local singles is one thing but approaching and convincing them to give this new relationship a shot is a different ball game altogether. Once you've made the list of where to meet local singles, be sure to approach them nicely to avoid creating a scene in public. Here are a few tips to help you make a good impression without attracting others' attention:
Check the Environment: Surveying the environment should be your priority. Don't bother her if she's busy chatting with friends. Check her mood before making any advancement.
Grab Her Attention First: You can do it by establishing eye contact first. Throw a smile her way and wait for a brief moment. If she reciprocates, it's time to make the next move.
Focus on Her Body Language: If you want to succeed at the dating game, be sure to learn to read your potential partner's body language. Is she turning towards you? Is she smiling? Is she touching her hair while looking at you? All you should do is to take it as a green signal to proceed.
Be Confident: No matter how hot the girl is, don't lose confidence. Your confidence makes you sexy. Wear it the right way, and the girls will fall for you.
The fact of the matter is that you can surely find many free ways to meet local singles, but it all comes down to how much effort you put in to impress them. Work on your confidence and learn how to strike a conversation with strangers to win a local girl for dating.