How to Find Love after 50: Where to Begin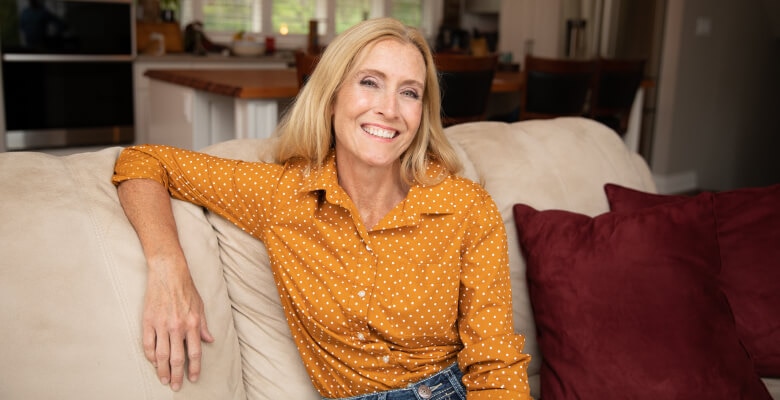 As much as many people might doubt that folks over 50 can still find love and even marry their soulmate, anything is possible in the name of love. Bringing more hugs, laughter, and intimate love into your life spices it independent of your adult age. You could still find a companion with whom you'll travel and stay for the rest of your life.
Finding Love after 50 - How to Begin and Where to Go
Are you still wondering what can increase your chances of finding a soulmate and getting married after 50? Here are a few essential tips to help you find love after 50.
Grow self-accepting by getting comfortable with yourself. The more you like yourself, the more likely others will like or even love you. However, this doesn't need to spill overboard with unnecessary arrogance.
Learn from your past mistakes. Many aged happy partners had experienced the pain of heartbreaks and/or divorce. By focusing on your own mistakes in the previous relationships, you may end up doing things differently for your happiness as a couple.
Don't shy from pursuing your fun activities. Be the person you want to be to find a partner who loves your hobbies and even participates in lots of them.
Get out of your comfortable search. If you mostly stay indoors with little or no engagement on social media, then your chances of falling in love again after 50 might dwindle. Leave the comfort of your house and enjoy more fun activities to prop your odds of bumping into people with similar interests. Getting active on mature dating sites could also reward your dreams.
Strengthen your communication skills. Learning how to curb your negative messages, hold a collaborative dialogue, resolve differences with win-win solutions, and radiate positivity while communicating with potential partners may just see your relationship go far.
Chances of Getting Married After 50
You may not quickly believe it, but finding love in your 50s doesn't have to prove harder than when you were younger. It's just different in many ways – most of which prop your search for a long-term relationship. At 50, you know precisely what you want and how to pursue it so that you end up with serious connections. Nonetheless, your patience has grown stronger such that you won't have trouble waiting on the right potential partner. You won't settle for a 'Good Enough Relationship' like it used to be with the youthful rush. If your connection doesn't seem to work out from the beginning, you're just fine being alone. You've grown more confident than you were in your 20s. You'll be rocking exactly who you are, and it makes you more appealing. These factors that distinctly change from your youth hood make an older connection end up into marriage.
The Feeling of Falling in Love Again After 50
Maybe you've been in years-long relationships, married and divorced several times. Whatever you've been through, let them form great lessons that create the best of your next love engagement. They should not deter you from finding love after 50 – if you harbor the feeling. The truth is, falling in love much later in life feels a lot different than it did in your 20s and 30s. You have grown a different view of love, thanks to the bad relationships and heartbreaks. You'll be having a healthy dose of skepticism that will protect you from getting hurt. Again, having pursued most of your ambitions and experimented with your desires, you might be stable with walls of protection up around your heart. Compared to your 20s or 30s - you're older, wiser, and more set in your ways. Falling in love again after 50 thus comes with little or no drama compared to your youth.
Finding a Soulmate after 50
Can you still find love after 50? Ask any single older person if they'd like to find love after 50, and the answer is almost always yes. Many people believe that finding love is possible at any age. Some even assert that after amassing your share of emotional battle scars, you're more shaped to find a lasting soulmate in the 50s. Ask your closest friend, and you'll be surprised that they know at least one neighbor, relative, or friend who found the man or woman of their dreams after 50.
To spice your quest in finding a soulmate after 50, stay keen to inject the following tips:
Once you dare to sign up on reliable dating sites or apps such as WildMeets.com, specify your requirements on your dating profile. Don't worry about lying a little concerning age by removing two or three years. You're not alone in this!
Consider your longtime friends. You might have known each other for ages, thus no big risks.
Let your social image project you're positive, kind, happy, and as much passion. You don't have to appear too desperate in the 50s.
Is It Comfortable Being in Love over 50?
Are you wondering what it is like to fall in love after 50? Whatever you might possess at the back of your mind, falling in love after 50 comes with less societal pressures. All the internal and external expectations from your parents, siblings, friends, and workmates have subsided. The push to marry or get married and have kids and the competition from peers no longer pile unnecessary fears in you. On the better side, falling in love after 50 is a welcome break from it all. Marriage could still be an option, but not such a big deal. There's no more pressure from families and friends as they've seen you settle before, and they just want you to be happily in love.
The truth is that couples in their 50s have enough room to breathe. You're free to set your own pace with little or no influence from family members or friends. It opens room for the connection to blossom.
Everyone is capable of finding love after 50. Knowing the right steps to pursue by getting out of your comfort zone could just turn out rewarding. If you're getting back from a long dating break, then you might need to do a little work on your confidence.