How to Date a Single Dad – Useful Tips for You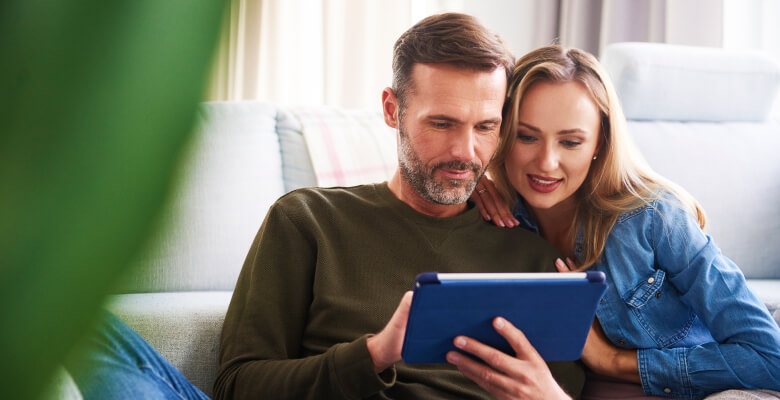 Although dating a single dad brings in a set of delicate considerations, it can also offer an incredible experience. Most ladies kick it off by wondering what single dads look for in women. Just as there are challenges in general dating, the rules are slightly different when dating single parents.
Here are what to keep at the back of your mind while dating a divorced father.
No rushing things. It's important to go easy on the seduction game to avoid getting mixed up in something purely physical. It is especially so if you want to hang on to the relationship for the long run. Get to know if you click well and can hold meaningful conversations.
Single dads are probably looking for 100% pure connection. Most divorced fathers are no longer casual daters. With kid(s) and half his life behind, they probably want the next relationship to begin with the potential of going for long-term.
Forget playing stupid games. Games of any kind are an immediate timeout for single dads. Forget the crazy stuff as he has undergone all that already.
Be ready for a fearless commitment to mutual objectives. Once you know that he's into you that might be the stretch that you're already into the right playing field. If you want to go further, get ready to make important mutual agreements.
Be ready for brutal honesty. The spark might only be the start of the whole journey. More so that it's had to control or predict the initial attraction. Most single dads will gently open up within the first few encounters to let you know that it isn't a fit.
Tips for Dating a Single Dad
There are things about dating a divorced father that could be useful to know before you further a new relationship. Single dads have been there and done it all but are starting all over again. Without children of your own, you may find it challenging to understand some of your date's concerns. WildMeets.com brings you a few tips to help you navigate the differences that may come with the new relationship:
Always be supportive. He could be juggling a busy schedule that being flexible and ready to understand changing plans might really help your relationship.
Don't haste to be the new mom. Whenever there are kids in the balance, you need to approach with a lot of caution. Try to be yourself rather than rushing to play the step mum role.
It should be at the back of your mind that the ex is likely still involved. In case you're uncomfortable with the contact between them, discuss it with your new partner for transparency.
Realize he's more than a dad and get to know him as an individual as well.
Do not pile pressure on a single dad to commit. The relationship needs to move at a pace that for him, his family and still leave comfortable.
Give a divorced father the space that he needs, and don't just give your heart too soon.
What to Expect Dating a Single Dad
As you contemplate whether you really want to be with a single dad or not, there are potential long-term realities you should be aware of. It will help you decide what you want in the new connection.
Depending on the instance that led to him being a single dad, he could be paying alimony – The court might have ordered financial support or any other provisions to the former spouse. If so, this could run for some time. As much as it might be frustrating, it feels good to be alongside a responsible guy.
He has to deal with child support – This could come in terms of court-ordered payments made by a noncustodial divorced parent. It goes to help with housing, food, clothing, school, and other expenses. Would you really want to be with a man who doesn't support his children?
His ex will always be there – This is especially so when there are children or shared assets like a house or rental property. Communication could come in a while, arranging childcare. Pay attention to how he interacts with the ex and open up about what concerns you.
He needs to take care of his kids – Kids need much attention. The more you spend time with him, the more you'll realize how supportive he is and it is important. Some of his weekends or free time might be spent helping out the kids with various assignments or activities.
He's most probably responsible and mature – Most dads know what's right and wrong and how to handle most situations. He's most likely to take care of every little thing with full devotion.
How to Date Single Dad with Full Custody
The truth is, dating a single parent with full custody can be challenging. Some occasions might unexpectedly chip in to tamper with your previous schedule at the last minute. They might want to shrink your date time to rush and drop one of their kids off for soccer practice. However, expecting all that doesn't completely kill the romance can still materialize in the long run.
Here are some tips on how to date a single dad with full custody:
Expect to spend a little more time getting to know each other before the call for the first date. He will most likely want to feel you out if you understand what you're getting into rather than meeting someone he doesn't think things will work out with.
Prepare to meet their kids sooner rather than later. While most single dads would love to delay introducing you to their kids, the balancing acts between duties and finding time for you might force the introduction of the kids earlier than expected.
Prepare for routine and lots of preplanning of schedules. Expect him to know exactly what they have to do and when to do it for their kids. The occasional spare time will be scheduled for your date, which may turn out to be specific days or hours in a week.
Embrace and get creative with date-night-ins. The best free and intimate moments you can share with full-custody parents come in the night when kids are rested. They're perfect for planning big night outs.
There might not be much spontaneity but don't shy from embracing it when you can. Because of lots of routine in the relationship, when you have the opportunity to be spontaneous, do it.