Exciting Tips to Seduce a Woman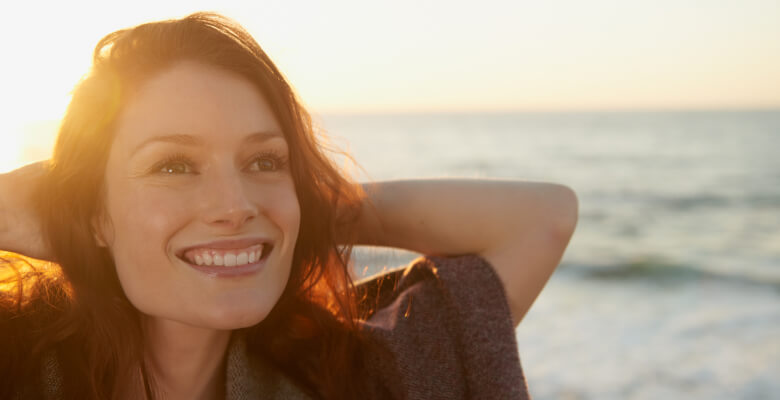 Most guys think they have to do something out of the ordinary to seduce a woman, but that's not always true. Some people also think that you're born with a natural talent to score big with girls. Again, that's not true, as any man can learn how to seduce a woman into love and sex. While there's no best way to seduce a girl, you can definitely try a few tips and tricks to hone your skills. Remember that practice makes you perfect, so you should start learning and trying from right now.
Learn How Do Men Seduce Women
Different strategies work for different guys, and it also depends on the age and temperament of the woman you're trying to seduce. So, how do men seduce women? Well, some do it with their words, and others win it with their gestures and subtle hints. You can find so many tips to seduce a woman, but ultimately, they all work towards making a woman develop some attraction for you.
For guys, a woman's physical appearance is usually enough to fall for her and even want to get intimate, too. Things are different for women, and it takes time to build any attraction for you. Here are a couple of ways to win you the perfect date:
Charm Her with Your Words
What you say to a woman will go a long way towards setting the foundation for a good relationship. Learning to play with words and developing the art of having a seductive conversation will definitely improve your chances of winning date. Understand that women are extremely imaginative, and they love spending time with a guy who can drive them crazy with his words. To learn how to seduce a girl by talking, you first need to work on your tone.
A low and soft voice will develop a better connection and create an air of intimacy between you and your partner. It also helps create an air of mystery, which keeps the conversation alive. Also, be sure to lean close to her while talking and shower all your attention to make her think that she's the only lady in the room. Make her feel special to help her be more confident and responsive to your advancements. And of course, say nice things to make her laugh, and you'll definitely be in a better position to start a relationship.
Knowing how to seduce a woman with words is important, but using your touch's power will also make a huge difference. Using your gestures and hands in a pleasurable way can help you win brownie points. To learn how to seduce a woman with touch, you should start by shaking her hand gently.
Do it when you first walk up to your potential dating partner. Be sure to look directly into her eyes while introducing yourself. Try to get close to her but don't be intimidating, or you'll lose the plot. Don't try to proceed with more physical touch unless you've had a good conversation. Being likable is important before making another move. Keep using interesting one-liners to make her laugh and feel more interested in you.
A Couple of Other Ways to be Seductive
You really need to feel confident in order to start and manage your conversation with a girl for the first time. But, you can always overcome your fear of rejection by taking advantage of technology. That's when you can consider making use of online dating sites or simply switch to text messages in any other form to grab her attention. Once you meet her, don't forget to use your eyes to seal the deal. Here's more about these two points:
Learning how to seduce a woman over text can increase your chances of finding a date quickly, but you need to learn texting etiquette to avoid making a blunder. For starters, don't send too many messages at once. Overloading of texts is extremely irritating and presents you as a clingy person. Don't be surprised if she slowly retreats to ghosting you because of such behavior. When texting, always come up with suggestive questions but use them smartly. The idea is to give subtle hints to make her think about your conversation differently. It also tells you if she's genuinely interested in you. Complimenting her for her appearance is important, but don't make it the center of your conversation. Instead, try to make comments to appeal to her intellectual side. Also, bear in mind that sexting is not always okay, and you should wait for the right signals before giving your conversation a more intimate direction.
Learning how to seduce a woman with your eyes will take you very far in the dating game, as it's one of the most powerful skills to possess. To get good results, always maintain eye contact. Sexy eye contact suggests that she's the center of attraction for you. Just don't go overboard with the idea of locking eyes with her because a firm gaze would present you as a stalker rather than a lover. You need to have the "Eagle Eye," which shows your confidence. You can also use "flattering eyes," which is all about making your eyes look soft and loving. The "triangle gaze" is another powerful seductive technique, which involves looking at one of your partner's eyes and then moving to her other eyes in a smooth way. Finally, you focus on her lips to complete the cycle and convey the message, loud and clear.
It all boils down to the fact that you can find many ways to make women fall for you, but you'll have to practice those tricks to hone your flirting skills. Whatever the case, don't feel disappointed if you fail to get the desired results at first. Switch to online dating sites and spend time in chat rooms, if you like, to learn how to use words to win a date.