Where to Meet Single Older Women Over 50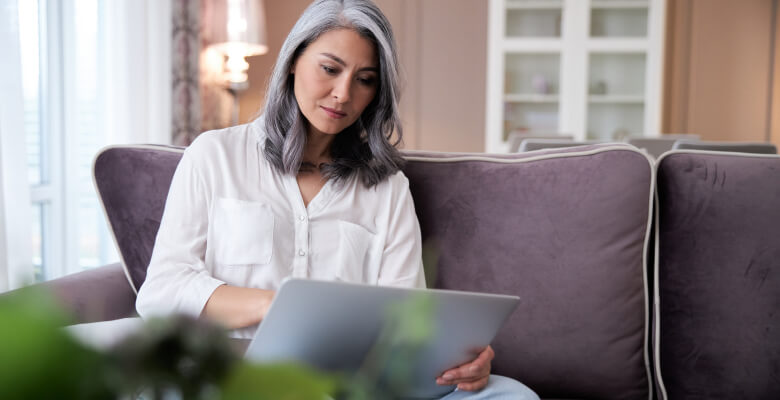 There are tons of good places where to meet older women over 50 that you should try out. Getting out trying these favorite spots may help you make the most of your time.
Senior dating sites and apps – Online dating has grown to be the most popular way for both young and older generations to meet their significant other. Find and sign up on some of the most senior-friendly dating sites that can improve your dating prospects.
Join a few meetup groups – Since its launch in 2002, meetup has changed the social scene. It offers an interesting gateway to new friendships and relationships. You could also fill your calendar with fun-filled, local events. All you'll do is join a group that aligns with your dating interests and hobbies for automatic updates.
Visit local bars and restaurants that host older crowd – A lot of older women and men still hang out in bars and restaurants. Find a serene spot with a romantic ambiance that makes it easy to mingle and romantically pick up with like-minded local singles.
Yoga Classes – These spots would turn out great to meet older women who care about their bodies. The membership of yoga classes is mostly women. You'll thus face little competition when you spot your potential long-term partner.
Coffee shops are popular hangout spots for older women. It is well known that coffee shops are some of the best serene places to find attractive older women without much effort.
Where Do Singles Meet at 50?
When it comes to dating purposes, singles over 50 often find it challenging to meet people their own age. As a senior dater, you should know where to go to have your dating plans or goals sorted.
Try online dating – Dating sites and apps like WildMeets.com, which are senior-friendly, can match you with suitable partners for thrilling dates. There are tons of online dating sites and apps that specifically cater to 50+ single men and women.
Sign up for local exercise programs – You remember the "meet-singles-at-the-gym" tactic? Working out with local exercise programs enables you to meet a variety of new people. Yoga classes or any other sort of exercise group that suits your age could improve your physical and social wellness.
Adult classes and workshops – Set out to find local community classes and workshops that target people over 50. Seek out sessions and activities that align with your personals and dating interests. Choose classes with short-term commitment and plan to deepen new connections with the potential to grow much more intimate.
Pet parks - You will see lots of both young and older adults there. Do you have a dog? Take the little creature for a walk in the park. Mature singles just love to see you walking your wonderful pet around. It's an easy conversation-starter, especially if she's drawn to your pet. Just remember you're on the hunt; thus, seize any exciting opportunity that comes your way.
How Do I Attract a Man over 50?
As a lady, you may think it's hard to find a partner who is over 50. It could be you perceive it so because you've not grabbed a few tips on how to attract men over 50. We've simplified these into 4 rules for attracting a man over 50.
Be a relationship-minded lady. Men who are 50+ are more relationship-minded than their youthful counterparts. If you're interested in a committed relationship, you could just be the beautiful soul these men are seeking.
Be a woman who values intelligence. Men over 50 value intelligent women than dating for fun. It combines both emotional and intellectual intelligence. Your great communication skills, ability to hold meaningful conversations, and bring in more wisdom to every situation will make him hold you with high esteem.
Be the woman he can be active with. Whether it means taking walks together, skiing, and riding bikes coupled with mind-blowing romance, it enables you to live a happier and healthier life.
Be a woman who would understand her roles in the relationship. Figure out what your core needs are in the potential relationship and check it out with him if they can work out fine with both of you. These would be much more fitting if you can fulfill them happily as a couple.
How to Meet Men over 50
You're probably wondering how to find a good man after 50. Relationships at 50+ are completely different from those you experienced in midlife. It's likely that the men and women have been married before and know what they want or don't want anymore.
To meet men over 50 and build something intimately bonding, here are a few traits older men look for in relationships:
Someone who respects boundaries. Older men know what kind of behaviors are signals for red flags. They're more interested in women who respect their time and space.
Be a confident and independent woman. It brings more proof that you're emotionally secure and financially stable.
Do you have a high sex drive? Older men still want sex. Furthermore, they're more experienced and know what they're doing.
You'll turn out more fun if you're seeking new adventures and experiences.
Be ready to accept where he is in his life.
Best Places to Meet Single Men Over 50
Here are some great spots to meet single men over 50.
Senior-friendly online dating sites and mature dating apps.
Wine shops with tasting sessions and other interesting classes.
Nearby cool restaurants with romantic ambiance.
Visit local dog parks. Striking engaging conversations with pet lovers is easy at such spots.
Meetup.com has all kinds of nearby events going on every day.
Think of local festivals and outdoor events.
Excellent Places to Go on a Date
Are you looking to find the perfect date you've been dreaming about? Here is a list of fun-filled places or ideas to explore.
Why not take a dance lesson together? It doesn't have to be at the dance club; sign up for a dance class nearby.
Ziplining could turn out a perfect date idea that will send your heart racing.
Why not try yoga with a twist? Think of yoga and booze, hot yoga, yoga outside, and all kinds of exciting things that can accompany it.
If it's your first time, try horseback riding for an experience you'll never forget.
Go running around in a fun-filled water gun or balloon fight.
Visit the nearest amusement park or water park.
Go for a fun painting class.
Hit up an art museum.
Go to an auction together.
Walk along the local natural trials.
Walk hand-in-hand to the local grocery shops or gift shops.