Your Chance to Know How to Attract Women Online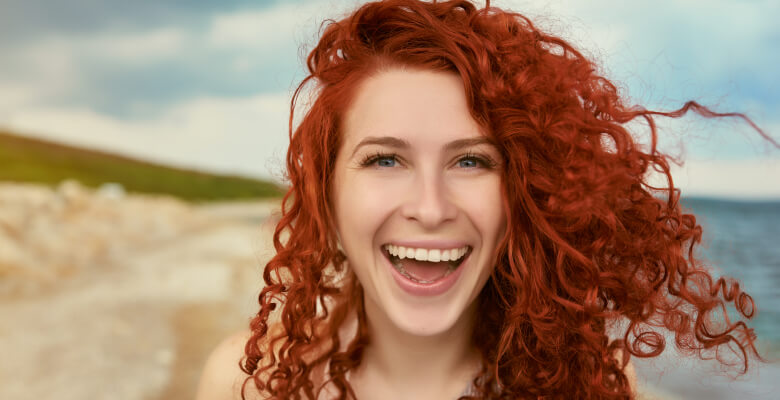 Make It Easy to Attract any Woman Online
Do you find it extremely difficult to impress the opposite sex? Have you failed to find the girl of your dreams up till now? It's time to change it all and ensure that you don't let that little slump keep you from enjoying life. The truth is that you can learn how to attract any woman just by following certain strategies. It's all about grabbing your girl's attention and then make her feel special with your words and gestures. Let's find out more about it.
Discover How to Get the Woman of Your Dreams
Even when you tend to put yourself in an awkward position when talking to girls, you can still win yourself a date. It's really not that hard with so many cool dating sites and apps available today. Simply sign up on a few or just focus your energies on the most resourceful site with positive reviews. But, keep in mind that certain strategies will always work whether you try to impress a woman offline or online. For instance:
Come Across as a Real Gentleman
While some guys believe that good girls love bad boys, it's not always true. In fact, you'll be surprised to see how many girls respond positively when you follow old-fashioned good manners. No matter what they say, understand that chivalry is not yet dead.

It matters a lot, and believe it or not; it's here to stay. You'll impress her when you pull out the chair, say a few nice words, or even choose to offer your coat on a cold evening. Such nice things will help you get noticed. Don't keep yourself from trying whatever enables you to sweep a girl off her feet. So, understand that displaying perfect social etiquette will go a long way towards learning how to get the woman of your dreams.
Be Ready to Make a Lasting First Impression
Being too desperate for a partner can easily put you in a bad state of mind. It can keep you from putting your best foot forward, which ultimately spoils the very first impression on your partner. Don't expect much out of your first meeting if you start your initial conversation on the wrong point or maintain questionable body language during your meeting. Even when online, what you say can help your potential partner draw a conclusion about you. Instead, try to calm your nerves, be confident, and don't be afraid to admit you're nervous. Don't let your negative emotions take control of your actions, and you'll end up making a lasting first impression.
Be Confident and Learn How to Attract Women Online
Irrespective of where you go, online or offline, to find a date, you just can't win if you don't learn how to have confidence with a girl.
Being nervous is something different, but being low in confidence can hurt you in a big way. Try to be who you are and present the very best version of yourself. Don't let insecurities set in and ruin your life. Learn to stay true to yourself, and you'll discover how to show confidence to a woman. It means you should not pretend to be someone you're not because she'll eventually catch you and dump you in no time. Being authentic is important when you're trying to work on your self-confidence.
It's equally important to show interest in your partner or someone you like. Offline or online, women just love attention.
However, just don't try extra hard to impress her. If it becomes too prominent, you may look too desperate to be with someone. It can sabotage your personality because most women are too quick to spot these glitches.
But, keep in mind that first, you'll have to find the right lady before trying all these tricks and tips. That's when you can try two options:
Socialize More to Meet Hot Girls
To feel more confident, you should go out more. Spend quality time with friends, and don't miss any opportunity to socialize with strangers.
Once you begin to meet new people, you'll meet your charismatic side. You should volunteer and pick the best organizations in your area. This way, you can be in a large group of people – with many women, of course – and work for a good cause at the same time. Hitting the bars and clubs in your area is definitely another good option. Don't be too reserved when there. Learn how to approach a woman at a bar to increase the chances of finding a partner. At the bar, don't stare her, but maintain gentle eye contact. Offer her a drink and buy one for her friend too. Besides bars, you can try partner dancing lessons, join sports or group hobbies, and try other venues to connect naturally with other women.
Discover How to Attract Women Online
If you're too reserved to do it offline, switch to the online world of dating, and discover how to seduce a woman mentally. Because of the diversity in the dating world, you'll soon meet a potential partner and turn her into a date if you know how to attract women online. It doesn't have to be tricky, though. For starters, use the best dating platform and don't mind making the first move. Don't be a troll, though, or you'll get tagged for that behavior.
Upload your best pictures suggesting why someone should be with you. Avoid filters as much as possible, and don't pick photos with poses and facial expressions that might send a confusing message. Work on your profile diligently and ensure you don't skip any field when completing the profile page. Answer personal questions, but leave something to the imagination. And, of course, keep flirting positively.
The fact of the matter is that anyone can learn how to attract women online, but you need to take advantage of dating apps, dating sites, and social media platforms. Socializing offline will help but being online is the best way to find a partner quickly.