How to Start an Affair with a Married Woman - WildMeets.com Tips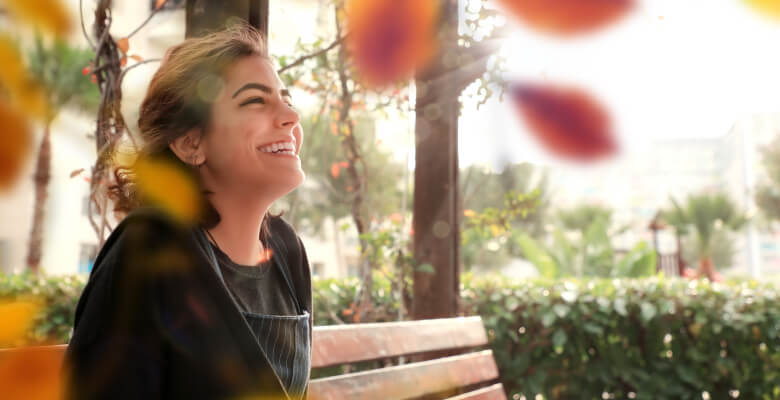 Starting an affair with a married woman can be easy if you begin by understanding her inadequacies. Married women want an affair outside their marriage to get a romantic treat they never have with their husbands. Kick-starting the affair will require identification of tips leading her to want a guy different from her husband. See steps to identify an opportunity for an affair with a married woman and subsequently get her to bed.
What to Do When Starting an Affair with a Married Woman
Identifying and finding an opportunity with a married woman requires skills. When some women want to engage with other guys besides their husbands, some still feel attracted. Now that you want to be her new male companion, here's where to begin. Be smart not to get noticed by her husband or embarrass her. Find top approaches to getting into an affair with a married lady.
Use online dating sites like WildMeets.com.
Visit clubs, bars, and other joints frequented by married women.
Join yoga clubs, massage parlors, and other social groups frequented by married ladies.
Offer to assist whenever an opportunity arises.
Check if the lady is lonely and suggest a visit to top places or activities to make her happy.
Always respond positively to her requests for advice or assistance.
It's advisable to always pay attention to her jokes and comments.
Do her some special favors and make sure she recognizes it.
Check out her wellbeing. Women want someone who always cares about their emotions.
Signs to Knowing a Married Woman Wants an Affair with You
Married women will always send enticing tips on your way that they want more than friendship. Here is the best advice on identifying a potential married woman interested in an affair outside marriage.
She flirts with you – How a married woman makes jokes and comments towards you is always a mind opener to her interests and thinking. It could be a reflection of the most profound desires and fantasies.
She does favors for you – When a married lady makes complimenting comments, she could be interested. Again, she could be so eager to please you by either winking or offering to do something extraordinary.
She seems jealous when you talk to other women – If she hates it when you catch other women's eyes. She is into you!
She looks at you in seductive ways – A woman's eyes tell a lot about her goals. Seductive eyes will be sending a message that you're getting her horny.
Texts or calls at odd hours – A call or text in odd hours mean she thinks or has fantasies about you.
She wants a lasting personal relationship – Hiding a friendship from her husband but keeping a tight connection with you could probably be because she has some romantic feelings.
She always seeks your assistance – Wives ask their husbands to fix things. If she is always asking you and not him, you attract her.
Smart Way to Get a Married Woman Switch to Your Charm
Are you looking for a married woman for a serious relationship? Don't worry! She might be seeking a similar thing! She is probably going through the most challenging time in her marriage. So, make her happy! For a man, seducing a lady begins with showing a romantic concern. Every wife wants a family that values her, and if the husband can't offer that, be the guy that can do it for her. Here are ways to get your lover to leave her husband or get her to bed even when she is still married.
Easy Tips to Getting a Married Woman Leave Her Man for You
Open communication – The first step in getting a woman to prefer you over her husband is refusing to stay hidden. Let her know what you expect from being in the relationship.
Set a timeline – Don't be too selfish to push her out of the marriage without considering the children's concerns and emotional breakups. She is in love, but it's not easy to walk from a previous affair. Give her time and support through the divorce process.
Offer her emotional support – Assurances that everything will be okay after the husband's breakup gives her a reason to want to do it faster.
What to Do If You Want to Get a Married Woman in Bed
Be masculine – Your talk and body language should always show you as manly. Masculinity is a top vibe to seducing or getting a married woman to bed.
Tell her she is attractive – Some women may not realize the most significant part of their beauty. Be ready and courageous to point it out for her.
Reignite her romantic feelings – Lonely married women may not have had romantic feelings for a long time. Flirt and use verbal cues to make her know your intentions.
Cultivate sexual tension – Use seductive texts and body signs that show sexual interest. Always do something to provoke romantic feelings and keep the lady horny.
Have a healthy talk with her – An excellent pick-up line with a married woman would start by talking about day-to-day activities. Make sure to say that you love her thinking and ideas.
Play a sound listener card – Married women fear being judge; hence they rarely discuss their marriage life with others. Paying attention to what she is saying will most likely lead her to fall in love and look at you like a satisfying partner.
Be discreet – Give assurances that whatever she confides is safe with you. It's an indicator of trust. Besides, it proves the relationship could remain secret and not embarrass her.
Be a gentleman – Be thankful for her favors. Appreciation improves the commitment to making you happy. Thus, offering more than gifts and favors. It's an opportunity to getting laid.