Find Your Best Guide to Dating a Divorced Woman on WildMeets.com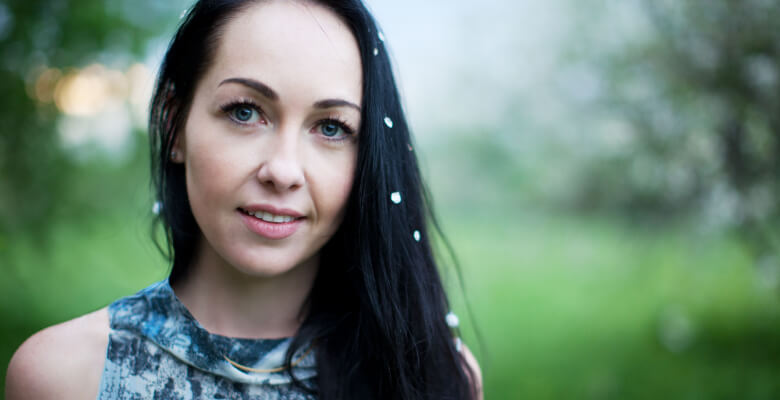 Tips to Seducing a Divorced Woman to Falling in Love with You If you want a divorced woman to fall for you, use the tips on WildMeets.com and without regrets. Making her happy again is a top priority for catching her interests. She wants to trust men again and not go through another divorce process. So, it's time to think big and be the guy her heart longs to find. Please take steps to learn how to get and keep her in a relationship with you.
Thrilling Ideas to Seducing a Divorced Woman
Capturing the heart of a divorced woman requires confidence and respect from a guy. There are reasons why couples want to maintain their marriages. In most cases, women want a man who cares about their mental health, happiness, and overall wellbeing. If you're such a man, it will always be easy to date these divorced and now single women. While they may have reservations about marriages, most divorced women are sure of what they want in their new catch. Thus, you have an opportunity to build a long-lasting affair. Seduce a divorced woman using these tricks, and she will fall for you instantly.
Be fun-loving and humorous – The woman has been through hardship. A guy who makes her laugh is one she will cherish and like to date.
Avoid discussing her previous relationship unless she opens up voluntarily – Don't dig into her painful past. Give her some space until she is ready to open up.
Be the adult she wants – Dating a divorced woman requires maturity. She has been in relationships and can trace characteristics of a perfect boyfriend from afar. So, be serious in your dating to be worth her time.
Be confident and honest – While you don't want to awaken the pains of her previous marriage, she would love a guy who is open to speaking his mind freely but with respect.
Be creative – She has had or experienced most vibes that excite single women. So, be uniquely funny and comforting.
Be empathetic – Avoid being sympathetic. Recognizing strong traits could establish a strong relationship.
Be dependable – Let the lady know she can depend on you to build a family and love her children from the previous marriage.
Where to Meet Divorced Women Seeking a Dating Partner
Divorced women feel lonely, especially after they have gone through the process. While some may want to spend time alone and watching TV or do some house chores, they would still like a new partner. See some of our top suggestions of places where you can find, meet, and date divorced women.
Online dating sites – WildMeets.com website is a top platform for divorced women seeking friendship or a new relationship. Being here is almost a sure bet you will get a partner.
Clubs and bars – When divorced women would be at entertainment and drinking joints to kill boredom, they do so in their friends' company. It's easy to trace them, and our advice is to approach them with a lot of respect. Remember, they are not newbies in the field!
Public parks – Divorced ladies want a time out in an open space for fresh air, and parks are top destinations for them. Try your luck there.
Social meetings – Social events and activities such as speed-dating or seminars for divorced people are also good places to find a lady suitable for a wife.
Benefits of Having a Divorced Woman Fall in Love with You
Most men who marry divorced women know the sweetness of having such a lady as a wife. If you are in doubt, see the advantages below and make a move to approach a divorced woman.
Why It Could Be Advantageous to Date a Divorced Woman
Divorced women are never in a rush to get that ring. The marriage idea comes when the two of you are comfortable with it.
Ladies who have gone through the divorce process know and love with no extra demands. They are quick to understand men.
Invaluable experience on marriage management – Divorced ladies know what brought their previous marriages down and aren't ready to repeat the mistakes.
She doesn't want another heartbreak. Thus she will give the relationship the best shot.
Divorced women know male strengths and weaknesses. She wouldn't push it to make scores, as fighting is not an option in resolving conflicts.
How to Make a Divorced Woman Fall in Love and Stick with You
Flirt with her – That seductive look and talk will drive her crazy about you. The fact that someone can fall in love with her after divorce leads her to like you more.
Learn more about her – During the first dates, take time to learn more about her. Don't be like the guys who want to get laid and then vanish in thin air. Show that you are also interested in true friendship.
Make your intentions clear – Her understanding of your life will be a good connection point. Avoid too much negative exposure about yourself, but indicate you have also overcome some difficulties.
Understand that at times she may have mood swings on the onset of your affair – When these episodes arise, don't belittle her. Walk with her through it! With love and romantically, prove you value the relationship.
Compliment her – Women love men who discover their efforts and are not afraid to appreciate them. Making her feel appreciated and noticed would lead to a closer relationship.
Messages and calls – From time-to-time, call her to check out how she is doing. Make fun of things during these times. If she has children ask about them and let her know you appreciate the family even though you haven't met them yet.
Take things slowly – Don't push to get intimacy or meet her family instantly. She needs enough time to digest things and settle in the new relationship.